Fintech Insights
Win the game of survivor by supporting your customers
Nancy Carter | Data Solutions Group, FIS
May 11, 2020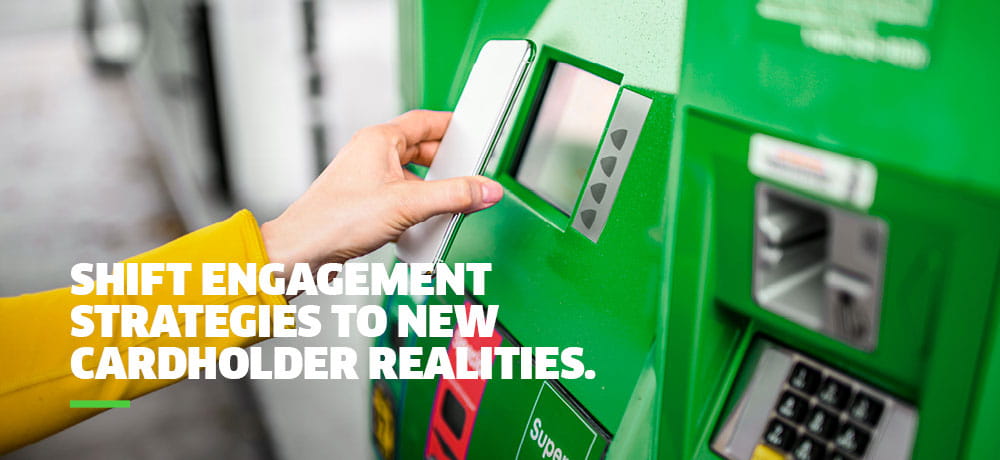 Customer behavior is shifting underfoot, and the new normal is unfamiliar territory. You may feel like you've been dropped onto a strange island without a manual or supplies. You're not alone, and that's the point. In order to avoid being voted out of your customers' increasingly prevalent mobile wallets, you'll have to be strategic, make the most of your resources and create new alliances.
Optimize what you can do for customers with what you already have
The most valuable asset you already have is your customers' transactional behavior. There is valuable context to be gained through applying analytics to this information. As you start to recognize and segment changing spend patterns across your customer base, you can ensure that you are offering the right products and incentives, in the right channels, to make a real difference in the short-term, while building a baseline for long-term relationships. This likely includes providing the guidance to move away from checks and cash as well as providing rewards for using your credit or debit card in their mobile wallets or online. Reach out and stay connected with your customers to stay top-of-mind with useful notifications and reminders, offers and activity summaries, or help them explore an existing product they're not currently using to better manage spending.
Key strategies to differentiate and survive
Now that you know how your customers are using, and not using, your products, you can start providing personalized high value benefits to encourage them to shift more of their needs to their relationships with you. The cornerstone of personalization is making sure that your message is relevant, and your incentives are tailored.
Speaking of relevant incentives, when was the last time you took a hard look at your loyalty program strategy? Shifting bonus promotions and redemption options to current life events and everyday spend will help customers through these trying times. For example, consumers are spending more time at home and driving less. Given these trends, you have an opportunity to highlight relevant spend categories that are likely to increase in days to come. You may want to shift double or even triple bonus point offers to specific categories to move spend that is already happening to your card. Make a memorable impact as a customer-oriented institution by offering bonus points on household bills that can be paid with a credit card, you may even consider waiving interest on those purchases for a limited time. Since many consumers are spending more time at home, they may be keeping busy with a home improvement project. Extending a bonus point offer to homeowners for these types of higher ticket purchases, while speaking to customers who are renters through a different lens, will create an initial level of personalization that is, frankly, an expectation. It will also allow you to take the first step toward optimizing your marketing spend.
Loyalty programs are typically self-funding through interchange and accrued interest; leveraging these incentives will empower you to balance customer needs in the present with your institution's financial stability into the future. Adding non-point incentives to customers for non-discretional spend will also contribute to short-term and long-term loyalty. For example, targeted card activation campaigns typically increase usage by up to 40%.
At the same time, focusing redemption opportunities on unavoidable expenses now, such as groceries, will pay dividends in engagement while eliminating point liability from your balance sheet. After all, you will need to shift the capital tied up by those reserves to expected credit losses in order to support continuing to extend credit well into a recession, when your customers need it most.
Leverage a partner with a comprehensive portfolio
Analytics, loyalty and engagement strategies are most powerful in concert; however, employing any of them will give you an advantage in the coming challenge to attract and retain customer credit usage loyalty. Because you don't have an abundance of time on the island and every move counts more than ever, partnering with a provider who can help you connect the dots will strengthen your position and keep you in the game long after the current pandemic.
Vamos conversar
Juntos, podemos trabalhar para atingir seus objetivos de negócios. Por favor forneça seu endereço de e-mail abaixo e um representante entrará em contato com você em breve.