Fintech Insights
Why Banks Should Outsource It

Rachel Pederson, Group Executive, Managed IT Solutions
April 01, 2019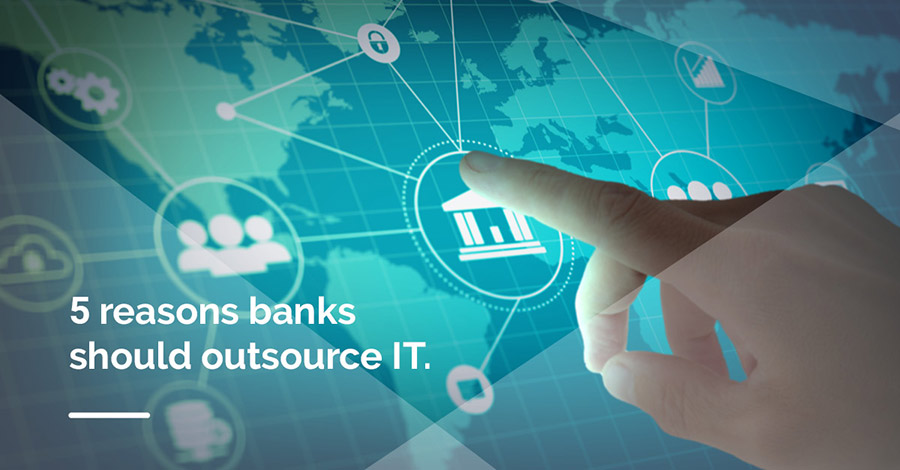 There was a time not long ago that the idea of outsourcing a bank's IT department was a non-starter. The perception across the industry was that outsourcing was too costly, unreliable and unresponsive to emergencies. But, the costs and complexities of in-house IT infrastructure, operations and security have skyrocketed in recent years and outsourcing has evolved to better meet the needs of modern banking service providers.
The digital transformation that has taken place within banks has resulted in significant changes in the roles and responsibilities of IT departments. By outsourcing basic IT infrastructure and data management, financial institutions are energized to focus on new and bigger priorities that can free-up resources for more business-related growth. Banks can now benefit from shared risk and can tap into third-party data expertise to manage baseline costs better.
The harsh reality is that IT infrastructure is not a market differentiator. However, poor IT performance damages the consumer experience and can lead to a loss in customers and revenue. By maintaining IT infrastructure in-house, banks are putting too much reliance on a non-core activity at a time when the bank leadership needs to focus on the vision and strategy, and the fundamental financials that lead to sustained business growth.
IT teams are now smaller, and the jobs are more complex. Consequently, keeping the overworked teams up to speed on the latest on training, hardware and software is a never-ending challenge. Could the steady stream of investment that the bank makes in IT not be better spent developing the business?
Financial Institutions face many challenges including operational risks, cyberthreats, strategic planning, compliance and audit. Outsourcing IT capability to a third-party expert has many diverse benefits that positively impact the bottom line.
Control and reduce IT costs – outsourcing services are typically offered via a monthly fee and banks benefit from economies of scale and overall lower cost infrastructure;
Focus on the business of running the bank – banks can refocus on investing time and energy into growth strategies rather than worrying about the latest IT development;
Stay current with the latest technology – relinquish IT technology decisions, investment and training to the experts in the field an expertise;
Mitigate risk and automate – outsource infrastructure risk and automation to offer 24/7 processing and monitoring of secure bank IT environments;
Experience increases in productivity – refocus on core competences at a lower cost, reassured by quick response to service issues and interruptions.
More and more financial institutions are turning to IT outsourcing because they do not have the expertise nor the economies of scale that a modern outsourcer can offer. Maintaining a state-of-the-art IT ecosystem is a daunting task. It requires multiple layers of tools and expertise that many banks simply cannot recruit and afford. Managed IT services provide the flexibility and scalability that financial institutions need to grow and evolve, and ensures a bank's assets, systems and applications stay current and continuous.
As the industry moves to a fully data-driven operating model, it is critical that banks' outsourcing strategy is closely aligned with, or a key driver of, its data management strategy.
Jumpstart your day in a matter of seconds with quick snapshots of industry trends and leading perspectives delivered straight to you. Sign up for RISE here.
Tags: Investments, Technology
Let's Talk
Together, we can work to solve your business goals. Please provide your email address below and a representative will reach out to you soon.