Fintech Insights
The customer experience is more important than ever
Gary Gregg | VP business executive, FIS Output Solutions - CCM Digital Strategy
September 19, 2022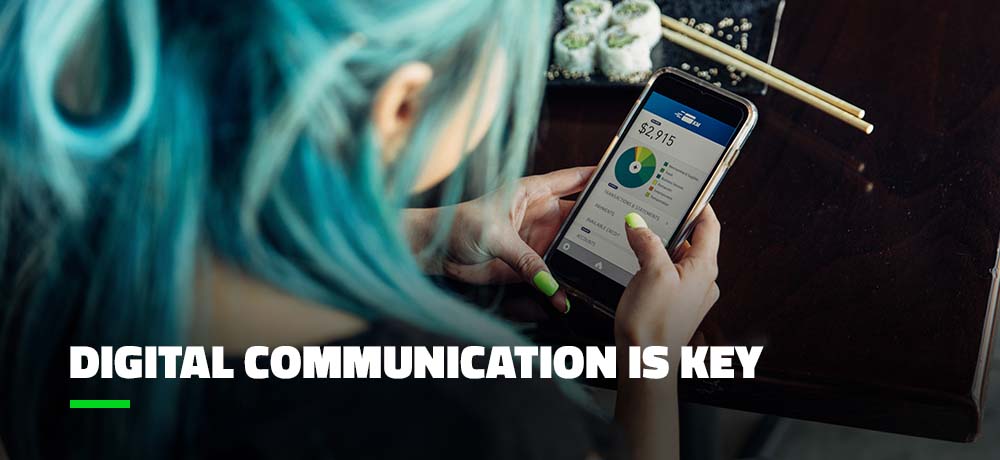 The customer experience (CX) is one of the biggest factors impacting the success of today's financial institutions. It's also one of the biggest challenges banks face amid many uncertainties that make it difficult to keep up with consumers' digital communication preferences.
The last few years have seen a dramatic rise in digital-first banking as the global pandemic drove the need for contactless experiences. While financial institutions were forced to invest in omni-channel banking and digital experiences, many are now considering where to direct future spend because of employee turnover, volatility in the market, inflation and the threat of a recession.
Addressing all these internal and external pressures has some institutions considering a reduction in resources supporting digital-first communications without realizing that doing so will negatively impact the customer experience and, ultimately, the institution's bottom line. Whether paying bills or applying for a loan, consumers are more accustomed than ever to digitally enabled experiences. When they encounter friction or frustration in any type of interaction with their bank, they will look for alternatives. And with so many to choose from, the likelihood of customer attrition is high.
Personalization in banking is important, but it looks different today
With more banking being conducted online or on a mobile device, the way consumers interact with personal bankers has changed. But the expectation for a personal banking experience has not. Today's consumers are still looking for banking products and services that can be customized to their financial needs now and in the future. From payment notifications to investment opportunities, consumers want to receive communications from their bank that are more relevant to them personally. And they want less friction in the exchange of these services.
Less friction means the ability to engage with a financial institution more seamlessly and wherever works best in that moment – in the branch, at the ATM, online or on a mobile device – with the understanding that whatever transaction occurs in one channel will be carried over to the others. With so many moving parts, a streamlined, digitally enabled customer experience isn't an easy feat for most institutions to accomplish. However, it's one that cannot be overlooked in its importance since one out of eight consumers will switch providers because of a poor customer experience.
Financial institutions need to reprioritize customer communications
As consumer preferences evolve, financial institutions are discovering how critical it is to implement a well-planned digital communication strategy that communicates with customers across all channels and delivers relevant and personalized experiences. While global businesses are prioritizing the customer experience and omni-channel communications, that alone is not sufficient to thwart the threat from neo banks, fintechs and other new providers creeping into the payments space. Institutions need a solid plan to offer all-digital, relevant and secure communications to their customers in a way that helps drive loyalty and profitability.
Yet, prioritizing digital technology, expertise and solutions is contingent on the ROI of such efforts. The overarching question is how do banks improve the customer experience in times of economic uncertainty in a way that doesn't add more resources or costs to the bottom line?
Partnering with an industry leader brings new capabilities
The answer to this question involves engaging a long-time leader in the financial industry – one that has a legacy in banking, exhibits long-term financial stability and operates at the intersection of where consumers and banks meet. The right partner not only understands customer communications in the banking industry and the touchpoints across all channels but has the technology to back it up.
Flexible and customizable solutions that serve needs across the customer life cycle, including comprehensive data security, are critical. And perhaps the most important piece of all: managed technology solutions that bridge the gap between customer communications management (CCM) and customer experience management (CXM) through centralized communications and digital asset management.
A partner like FIS® offers the knowledge gained from experience, modern technology and solutions and an innovative vision for the future of financial services. We offer a centralized, cost-effective solution and digital communication best practices to manage all customer communications for a consistent brand voice and frictionless customer interactions. We help you leverage your strengths with flexible solutions that become an extension of your core systems.
Let's Talk
Together, we can work to solve your business goals. Please provide your email address below and a representative will reach out to you soon.