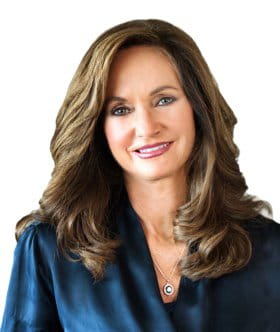 Ellyn Raftery is chief marketing and communications officer of FIS. In this role, Ellyn is charged with leading the strategic planning and execution of FIS' Global Marketing and Corporate Communications programs as well as enterprise commercialization.

Prior to joining FIS in 2012, she was the chief marketing officer and senior vice president of Global Marketing for CA Technologies, a global enterprise information technology software and service company where she drove the development, planning and implementation of the corporate brand and marketing strategy and guided the company's thought leadership, integrated go-to-market programs and demand generation programs globally. She also led the enterprisewide global voice-of-the-customer experience initiative to drive competitive improvement and increased customer satisfaction.

For nearly a decade prior, Ellyn held multiple executive-level positions for Unisys Corporation, including chief marketing and communications officer; vice president, Worldwide Marketing and Communications; and vice president, Worldwide Marketing for Systems Integration and Consulting. While at Unisys, Ellyn managed a global staff and was responsible for corporate brand and marketing strategy, market and competitive research, solutions marketing, field marketing, marketing services, analyst relations, social and media relations, and corporate communications. Prior to Unisys, Ellyn led marketing strategy and research for Ernst & Young, LLP.

Highly active in the community, Ellyn is the past chairman of the board of the Northern & Central Florida Chapter of the Leukemia & Lymphoma Society (LLS). She is also a frequent contributor to the United Way, Jacksonville's Cathedral Arts program and the American Red Cross. In addition, she is an alumni member of Leadership Jacksonville, an organization that works to create community trustees by developing leaders to assume greater responsibility for the Jacksonville area. Her professional affiliations and certifications include the American Marketing Association, Executive Conference Board, Information Technology Services Marketing Association, and Corporate Executive Board's Marketing and Communications Leadership Councils. She is also a member of the Wall Street Journal's CMO Network.

As a role model for empowering and inspiring women in fintech, Ellyn was named to the Top 100 Women in Tech as part of the 2021 Tech Inclusion Conference. Ellyn was also named Marketing Executive of the Year at the 2020 American Business Awards, recognizing her leadership in rebuilding our brand in just 40 days after FIS' combination with Worldpay. Ellyn was also honored as one of Jacksonville's Women of Influence in recognition of her achievements and involvement in the Northeast Florida community.

Ellyn has a bachelor's degree in business administration from the University of Toledo.
Let's Talk
Together, we can work to solve your business goals. Please provide your email address below and a representative will reach out to you soon.