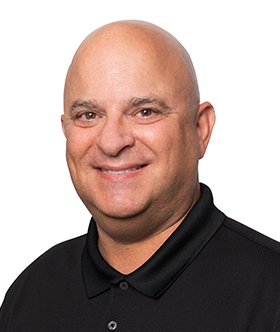 Ido Gileadi serves as Chief Operating Officer for FIS and has global responsibility for technology, procurement, real estate, the office location strategy, the integration management office and efficiency management. Additionally, Ido drives transformation across the company, encompassing our technology, operations and cross-enterprise processes to drive increased optimization as well as build and scale FIS' technology platform for future growth.
Ido has over 35 years of technology and banking industry expertise, with a focus on IT operations, development and delivery of large transformation programs.
He joined FIS in 2014 as the Chief Information Officer where he was responsible for providing enterprise-wide oversight of FIS' information technology and computer systems in support of the company's global business goal.
Prior to joining FIS, Gileadi served as a partner for Capco, where he led the North American business and the India operations. Ido also structured and delivered transformation deals involving Capco consulting and FIS products and services. He also served as Chief Information Officer for BCE Emergis, where he implemented a comprehensive CIO strategy in the areas of people, finance, customers, technology and process.
Gileadi holds a bachelor's degree in science (physics and computer science) from Tel Aviv University.
Let's Talk
Together, we can work to solve your business goals. Feel free to call +1 877.776.3706 now or provide your email address below and a representative will reach out to you soon.