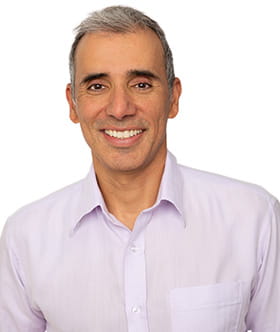 Tarun Bhatnagar
President, Platform and Enterprise Products
Tarun Bhatnagar serves as president of Platform and Enterprise Products for FIS, responsible for further building out our enterprise product strategy including embedded finance, fintech platform hub and Web3. By creating an open, next-generation fintech platform, FIS expands its solution offerings that can be embedded in any application that supports our clients' financial services processes – from payments to banking to wealth to capital markets.

A passionate leader and technologist, Tarun has established a strong track record of building and leading successful businesses. Prior to joining FIS in late 2022, Tarun served as an investor who helped establish and run business functions at Arta Finance, an early-stage startup in Silicon Valley.

For over 11 years, Tarun served in leadership roles at Google, most recently as Vice President of Payments, responsible for the U.S. Google Pay business. He started and managed Google's Maps Enterprise business, built and led Google Cloud's automotive and manufacturing product team and was instrumental in defining Google's Android Automotive strategy.

Prior to Google, Tarun led Nokia's location and content products in Asia Pacific and held roles in various companies leading teams across sales, marketing, channel, product, engineering and operations.

Tarun holds a Bachelor's degree from the University of Michigan, Ann Arbor, and received an MBA from the University of Chicago Booth School of Business.
Let's Talk
Together, we can work to solve your business goals. Please provide your email address below and a representative will reach out to you soon.