Fintech Insights
Bounce the check – digital disbursement brings B2C benefits
Jeff Johnston, head of Payables Solutions, FIS
February 28, 2022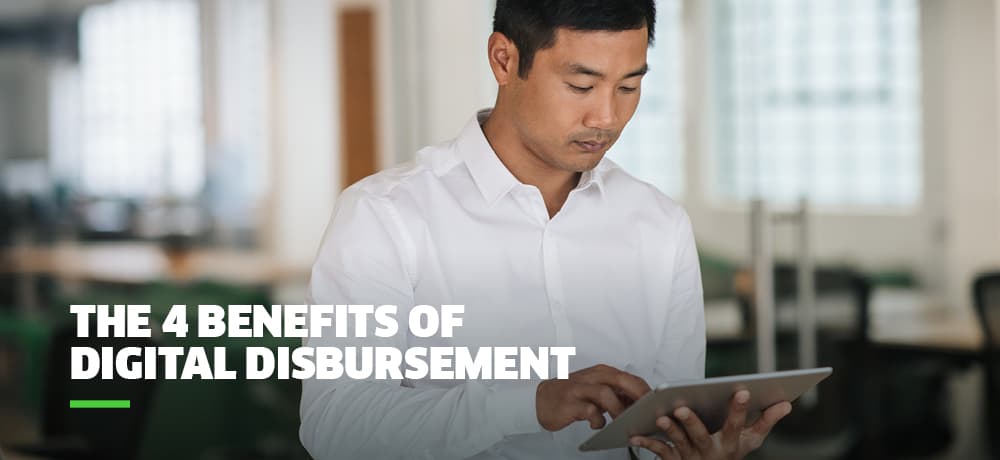 With a digital world at the fingertips of today's consumers, the financial services industry is coming face to face with the necessity of digital adaptation. Customers now expect the ease and immediacy of digital services wherever they are, whenever they choose. Why should they feel any different about payment disbursement?
As it turns out, they don't. And global corporate customers aren't any different. In partnership with PYMNTS.com, our recent Consumerization of B2B Payments Report revealed several key insights into what financial institutions are doing – or struggling to do – to engage client expectations.
Three-quarters of FIs say their corporate customers find money management challenging, especially when it comes to B2B payments. But despite a universal willingness to simplify the process, we found that few report being highly successful in removing payments friction. Furthermore, less than one-third of FIs see the solutions they offer as "very" or "extremely" effective in meeting their B2B clients' payments needs.
One of these needs is the expectation for digital technologies; 64 percent recognize it as part of the solution for improving their client experience, and two-thirds of them are currently working or planning to work to provide client portals. However, our report also noted that 45 percent of regional banks, credit unions and community banks are experiencing issues enabling these portals.
Bringing together simple convenience and optimized efficiency, Disburse Pay from FIS® offers payment disbursement that transforms the payment process altogether. As a swift and secure business-to-consumer digital disbursement solution, Disburse Pay allows your corporate clients to electronically pay several recipients at once and with real-time capability. Settling refunds, royalties, tip payouts and more – it's never been easier.
Designed to reduce commercial costs tied to physical check disbursements, FIS Disburse Pay streamlines and improves the client process and experience through:
Easy payment distributions
A batch file containing your customer's recipient contact information is used to digitally distribute disbursement payments to anyone with a US bank account.
Quick payment notification
Your customer's recipients are alerted by email or text message with instructions for claiming their payments.
Secure claim portal
Authenticated using a code provided by your corporate customer, recipients can easily claim payments on a secure website hosted by FIS.
Multiple claim options
Your customer's recipients can enter either a debit card number to claim money in real-time or an account and routing number to claim by same-day ACH transaction – both eliminating the delays of sending paper checks.
Time is money. We think money should be on time, too. That's why we're working to digitize the payment disbursement process for you and for your clients. With Disburse Pay, get the B2C digital disbursement solution that's revolutionizing the way your customers' recipients get paid – on their time.
In addition to Disburse Pay, FIS remains focused on advancing our leading payments and receivables solutions, ensuring that not only do we keep up with an ever-evolving environment, but we remain at the forefront of payments innovation, bringing our partners and our clients there with us.

Let's Talk
Together, we can work to solve your business goals. Please provide your email address below and a representative will reach out to you soon.