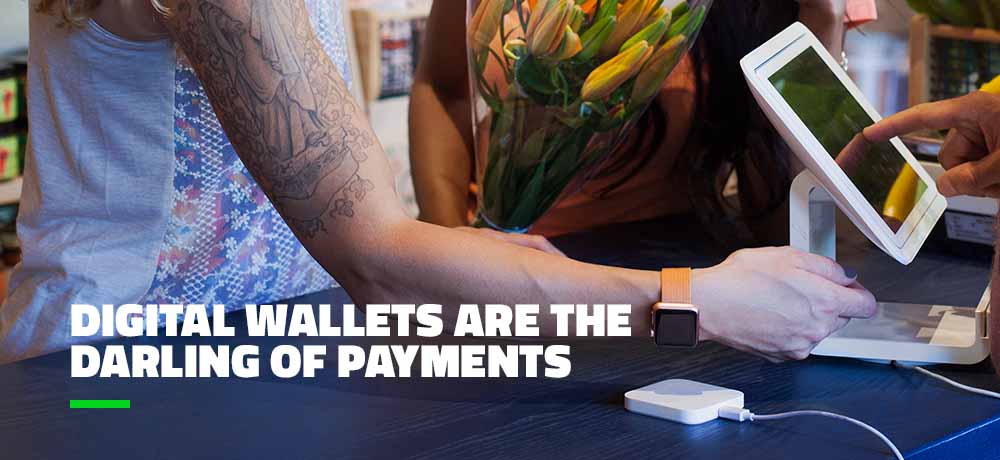 The financial industry has been anticipating the death of cash for years, pointing to the adoption of smartphones and digital payments as catalysts. But while cash isn't quiet dead, The Global Payments Report from Worldpay from FIS® points to a continued shift in e-commerce payments worldwide towards digital wallets.
With digital wallets projected to rise to 52.5% of transaction value in 2025, it's critical that businesses understand what's propelling their adoption and usage.
Super apps are becoming super popular.
Combining multiple functions, including financial services, super apps facilitate one-stop consumer experiences. Users can chat, order food, reserve movie tickets, book travel and much more – and then pay for all these goods and services from one platform. One example is Rappi, which began as a food delivery service but now offers everything from travel to live streaming across multiple countries in South America.
Consumers prefer the streamlined checkout process.
According to The Global Payments Report, simplicity and speed are the main reasons consumers use digital wallets over traditional wallets. You don't have to carry cash and cards to make purchases; you just need your smartphone. And with consumers spending five to six hours per day on their devices, these purchases are becoming as common at the point of sale as they are online.

The Global Payments Report also found that mobile wallets' share of global POS transactions jumped over 21% YoY in 2021, rising to 28.6% of global POS transaction value, or over US$13.3 trillion.
Many online marketplaces are including wallets in their offerings.
The big marketplace brands like Amazon, Mercado Libre and Alibaba make it easy for consumers to pay for services, goods and donations using their own branded wallets (Amazon Pay, Mercado Pago and Alipay), which are gaining huge market share – as well as other payment methods associated with their account.

And consumers are making good use of the convenience. In 2021, digital wallets accounted for nearly half (49%) of global e-com transaction value, far outpacing credit cards, which are in second place at 21%. Our current projections see digital wallets commanding a 50% share in 2022, approaching 53% by 2025.
Consumers are loading more payment methods onto their wallets.
A few years ago, most digital wallets contained consumers' credit and debit cards. But The Global Payments Report shows consumers are now using a variety of payment methods to fund their digital wallets, including bank accounts (35% global average), debit cards (26%) and credit cards (23%). This flexibility in payment types is another motivator driving digital wallet usage. And it's not confined to one region; digital wallets' share of e-commerce value is forecast to grow at double digit CAGR across APAC, Europe, LATAM, MEA and North America.
The adoption of contactless payments has accelerated.
Consumers began using cash less and mobile wallets more during the pandemic – and they don't appear to be going back. For example, according to UK Finance, the number of contactless credit card transactions in the UK in December 2021 was 57.5% higher than the previous December and 60.8% higher than December 2019. The number of contactless debit card transactions was 37.9% higher than December 2020 and 79.3% higher than December 2019.

As recently as 2019, cash was the second most used POS payment method globally. Now it has fallen to fourth place with only 18% of all POS value of transactions. Use of cash is expected to drop by more than half in all regions from 2018 to 2025, most dramatically in MEA, which previously had the highest cash usage of all regions.
Discover more about digital wallet trends and what's happening in payments around the world by downloading The Global Payments Report.

Let's Talk
Together, we can work to solve your business goals. Please provide your email address below and a representative will reach out to you soon.