About Us - Executive Team
Executive Team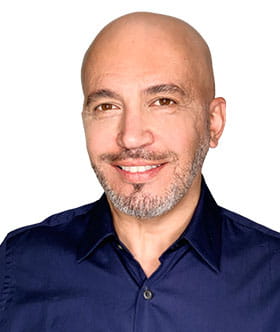 Nasser Khodri
President, Capital Markets Solutions
Nasser Khodri is the president of the Capital Markets segment at FIS. In this role, Nasser is responsible for driving growth by developing and delivering innovative, client-centric platforms for asset managers, corporates, insurance firms, lenders, investment banks, custodians, and trading and clearing firms.

Nasser is passionate about innovating with customers and partners to democratize and scale digital experiences across the financial industry. Over the past 20 years, he has held a variety of global and international leadership positions in the financial technology industry.

In 2015, Nasser joined FIS through the acquisition of SunGard. Most recently, he was the executive vice president of the Capital Markets Sell Side division at FIS. He led the transformation to the cloud infrastructure and the adoption of advanced technology accelerating growth across the sell side business. Prior to this, Nasser served as the head of Asia-Pacific, Middle East and Africa leading the international expansion across FIS for its Banking, Payments and Capital Markets businesses.

Originally from France, Nasser holds a master's degree from École Nationale Supérieure d'Arts et Métiers, Paris. His journey in the financial technology industry has taken him across continents spanning Europe, Asia and most recently to New York, where he now lives with his wife, daughter and son.
Let's Talk
Together, we can work to solve your business goals. Please provide your email address below and a representative will reach out to you soon.