Fintech Insights
Move Over Digital. Customer Experience Now a Key Differentiator
By Maria Schuld, Division Executive, Mid-Tier & Community Banking, FIS
April 22, 2019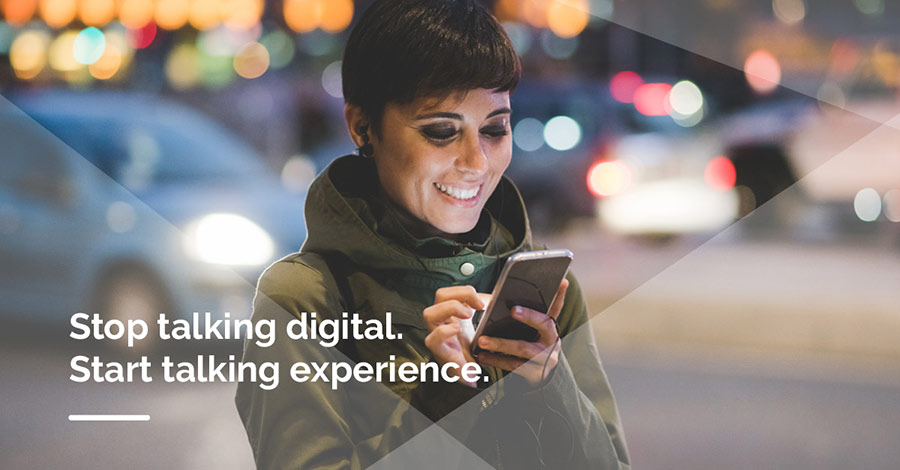 In 2018, mobile eclipsed online as the primary banking channel for consumers. In fact, in 2019 the gap widened. Today, 73% of all consumer banking interactions are digital. The point? Digital banking is no longer a trend. It is the established way for consumers to interact with their banks. Now, more than ever, it is the experience rather than the channel that will differentiate one bank from another.
And as bank products and services become more commoditized an improved customer experience is no longer a "nice to have;" it is a competitive differentiator.
Stop talking digital. Start talking experience.
Banking behaviors and expectations are shifting in ways that challenge banks and FIs to rethink their strategy and focus on the customer experience. It's moved beyond channels and is now all about the digital experience.
Our 2019 Performance Against Customer Expectations (PACE) report found that 97% of consumers say a "smooth", easy customer experience is important in choosing a bank. It's less about where its being presented – laptop, phone, tablet – and more about the experience within those channels.
Technology is enabling new players to compete for the customer. For the first time, banks and credit unions now have the data and technologies they need to deliver a banking experience that puts the customer at the center of all processes and builds a unified customer experience across all banking channels, including branch, ATM/kiosk and call center, as well as mobile and online.
Customer experience is often the deciding factor when it comes to banking. Today's customers want personalized interactions, simplified banking and access to their accounts through technology. Banks that can innovate and meet customers' needs have a huge competitive advantage.
To provide customer-centric experiences, banking providers must have an in-depth knowledge of customer expectations. This year, our PACE findings are organized around age-specific personas. Download the report here.
Jumpstart your day in a matter of seconds with quick snapshots of industry trends and leading perspectives delivered straight to you. Sign up for RISE here.
Tags: Customer Experience, Digital Innovation, Technology
Let's Talk
Together, we can work to solve your business goals. Please provide your email address below and a representative will reach out to you soon.