Fintech Insights
Cyber-crime concerns rise amid COVID-19
Dondi Black | Vice President, Senior Product Strategist, FIS Banking Solutions
October 19, 2020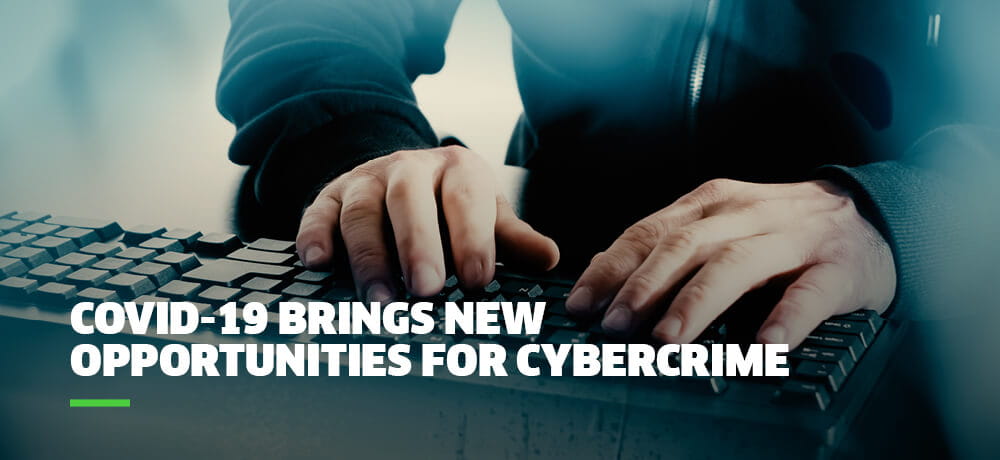 Response to the COVID-19 pandemic has accelerated the push to digital modernization in terms of how we shop, how we work and how we enjoy free time. However, with all the positives that come with a digital transformation, such as convenience and an abundance of options, come risks that have created new opportunities for criminals to exploit as well.
How we shop
Consumers rely more on eCommerce to address our needs for everything from groceries and pet supplies to basic household necessities, such as cleaning supplies and toilet paper. While many of us may be experienced and savvy online shoppers, it is likely we now are interacting with new and perhaps unknown online merchants and apps. For every experienced online shopper, there are at least three times as many online shopping novices. These novices may have placed an order for goods and services online, and paid for the purchases via their phone, tablet or laptop for the first time.
Regardless of where you fall in terms of familiarity with the process of online shopping or mobile payments, the pandemic has given rise to new eCommerce services and merchants for us to consider. That renders us less adept at identifying a fake domain or brand impersonation site. The criminals behind digital attacks are very adept at creating an online profile in a digital marketplace or on a social media site that can easily deceive shoppers, leading us to willingly provide data that may eventually be used to perpetrate ID fraud, take over an account to make fraudulent purchases or quickly steal funds. According to Bob Legters at Forbes, the new normal for fraud is to creep in, not burst in.
How we work
Many of us have spent significant time in 2020 adapting to working remotely. That required a major adjustment for many of us, but it also caused considerable distraction and disruption for employers who rapidly adapted to digital channels for managing their workforce. To provide the necessary infrastructure support for remote workers, employers quickly adopted new digital platforms for communication, sharing of information and operational workflow management. Unfortunately, the rapid nature of these shifts resulted in some unintended gaps in security protocols. This type of disruption and distraction is exactly what cyber criminals are looking for to initiate coordinated email and phishing attacks.
A New York Times study published in April of this year highlighted how Americans are adapting to work from home and online school classes from home – pointing out the reliance on how online platforms increased since the beginning of the pandemic period in March. In fact, the daily app sessions for Zoom jumped from just under two million in January to well over six million in March, while Google Classroom went from a little over two million to more than four million. The rush to these services, brought new scrutiny on privacy practices.
How we use free time
All that time spent at home has driven many of us to dramatically increase the amount of time we spend online. We see people diversifying their social media presence by adding other social channels to provide information and entertainment.
For example, Americans report using their free time during the pandemic to watch more television, use social media, and to stream on-demand shows from subscription-based services. One of our cybersecurity technologies partners, ZeroFox, identified a 60 percent increase in fraud and scam incidents between January and April of this year. This stems from targeted phishing attacks and scams that entice victims with fake offers for free downloads or free subscription service trial periods – all designed to steal personally identifiable information, payments credentials and log-in information.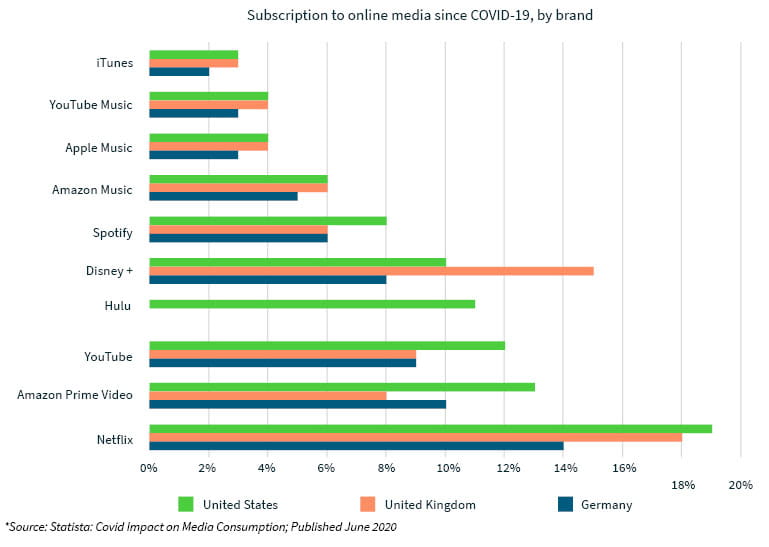 Protect Your Customers
Our clients know how critical it is to proactively protect the trust they've established with consumers and businesses who leverage them to manage their financial lives. Our commitment is to provide innovations and solutions that make that easier and more effective. We are doing that today with Digital Risk Protection, a comprehensive cyber threat detection and prevention solution. This technology equips clients to secure their platforms, social channels and digital engagement platforms in real time. Additionally, FIS HORIZON is providing modern tools and technology to help clients avoid falling prey to cyber criminals. Both technologies are proven to identify digital threats and risks in real-time, driven by machine learning to rapidly address emerging risk and provide advanced analytics that are unique to each client. The priority is on protecting your relationships with early visibility into indicators of attacks being planned, and using real-time remediation and takedowns that hide, block, delete and remove malicious content.
The COVID-19 pandemic changed life as we know it. It disrupted how we live, work and play but we have adapted to this normal in unprecedented ways. But changes also bring heightened risk of being vulnerable to cyber-crime – however, with the right knowledge and by taking extra precautions, you can protect your data and financial information from attack.
Hablemos
Juntos, podemos trabajar para resolver sus objetivos comerciales. Proporcione su dirección de correo electrónico a continuación y un representante se comunicará con usted pronto.