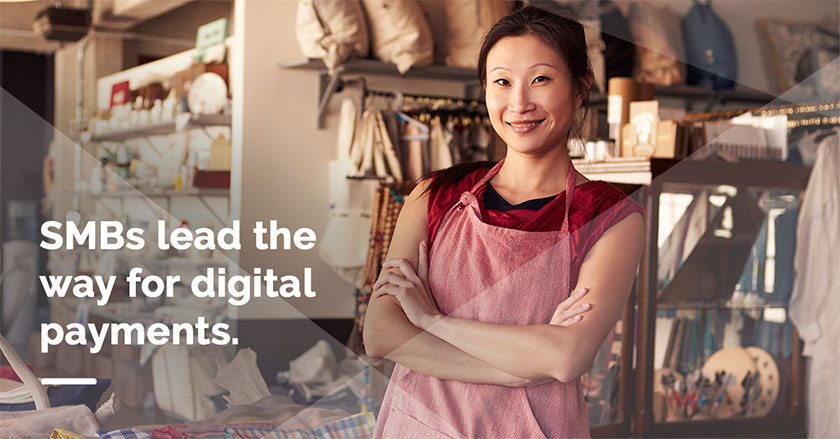 The FIS 2017 PACE Report found that small-to-midsized businesses (SMBs) are adopting person-to-person (P2P) payments at more than three times the rate of everyday consumers.
According to PACE, 40% of SMBs reported using P2P payments to pay a vendor or supplier in the past 30 days. Compare that to just 12% of U.S. consumers (primarily millennials) who reported making P2P payments during that time. Interestingly, P2P usage climbs to well over 50% for SMBs with more than $25 million in revenue.
Primary banking providers and outside services like Venmo and PayPal are battling for SMB loyalty. To date, banks are ahead by a hair with 40% of SMBs reporting use their bank's P2P service in the past 30 days to pay a vendor versus 37% that used an outside P2P service during the same period.
Smaller banks that don't offer P2P capabilities are missing an opportunity to generate substantial fee income from SMB clients.
Learn more about SMBs and what they want from their banks in our 2017 PACE Report.
Tags: Payments, Digital, SMB
Let's Talk
Together, we can work to solve your business goals. Please provide your email address below and a representative will reach out to you soon.