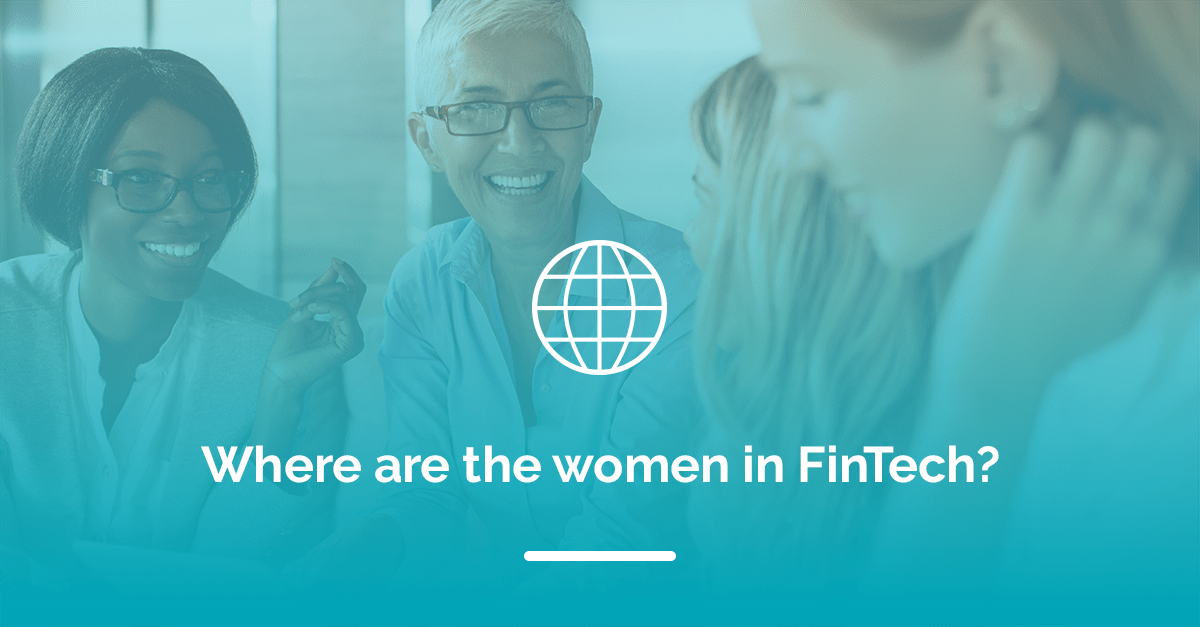 There is a clear gender gap in the FinTech industry.
Not a surprising revelation when only about 20 percent of medium and large firm managers worldwide and only two percent of bank CEOs are women.
What makes these grim stats even more perplexing? Women form half of the consumer base fintech products and services are trying to reach, yet the people running these organizations are not reflective of the target audience.
So, the question is, what can we do to bridge the gender gap in FinTech? We've reached out to three female leaders at FIS and asked them to share their thoughts and ideas. And they all agree: it begins with mentoring.

Serena Smith, division executive, International Payments at FIS, says it starts with small, yet intentional actions. "We have to focus on incrementally redefining our industry culture and work towards cultivating a sense of inclusion and opportunity for women. Volunteer your time and experience to mentor other women in your company and offer to guide women who are "climbing the ranks" in FinTech, and support those in earlier phases of their careers who express a desire to lead."

Smith says participating in industry-specific networking communities is another important step. "Communities like Women in Payments, Women in Network Electronic Transaction (Wnet) and Women in Technology International (WITI) all offer the opportunity for women to share their experiences and connect with others in this industry."

Tere Brun, senior vice president of Community Core Solutions at FIS, says it's vital that we start recruiting earlier and set an example for younger women who have an appetite for this industry at a young age. "We have to help young girls understand that math and science are cool! Programs like STEM are a great way to reach girls interested in these fields at an early age. They also provide an opportunity to foster and cultivate their skills in these related fields."

In fact, Brun is walking the walk when it comes STEM programs, by chairing the STEM Goes Red event, presented by the American Heart Association, in Orlando later this month. The event is geared towards girls in 7th and 8th grades who have an interest in science, technology, engineering and math.

"We need to place a greater emphasis on the deliberate mentoring and coaching of women," says Jennifer Hanes, head of Investment Management & Operations, Buy-side Solutions at FIS. "Whether in financial services, technology or frankly in any field, women need to develop the interpersonal skills that will allow them to be effective and successful.

Mentoring relationships provide a valuable resource and helpful support to develop those skills."

Hanes is also quick to note that companies need to do more to improve overall diversity, not just focus on gender-related issues.

"Firms must acknowledge there's a quantifiable business benefit to including diverse viewpoints, driving to better decision-making. Recognizing the bottom line impact of a diverse workforce makes it easier for organizations to make it a priority."

There's no denying women will play a critical role in the future of FinTech, but cultivating a more inclusive industry is the responsibility of both genders. Simply raising the collective awareness of an issue that needs to be solved is the critical tipping point that will eventually lead to a more inclusive FinTech culture.
Tags: Global Implications, Technology
Let's Talk
Together, we can work to solve your business goals. Please provide your email address below and a representative will reach out to you soon.