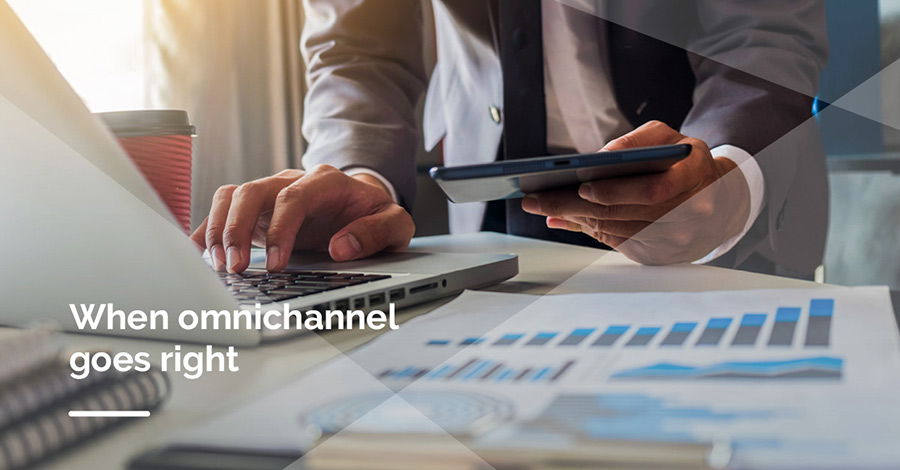 Delivering a seamless, consistent user experience across banking channels—a.k.a. omnichannel banking—has been a goal for retail banks in recent years. But for many, the result of these initiatives is an experience that is still fractured and uneven for both consumers and bankers.
That's because investments are compartmentalized and primarily target online and mobile channels (the "digital" part of digital transformation). This leaves significant areas of friction when a customer moves from online or mobile self-service to an assisted channel, like a branch visit or call center interaction.
The problem? The applications and data remain siloed and service breaks down.
Focus first on removing data silos
A well-calibrated omnichannel approach empowers banks to deliver highly targeted advice, products, and services to consumers across self-service and assisted channels—and doing this requires real-time access to the same customer and transactional data across service channels and across the bank.
At FIS, our groundbreaking Digital One platform solves for this by unlocking data across a bank's many customers, products, and channels and then standardizing processes for accessing, handling, and updating that data. Then focus shifts to building a unified customer experience across all banking channels, including branch, ATM/kiosk and call center, as well as mobile and online.
As bank products and services become more commoditized, human interaction and an improved customer experience are no longer "nice to haves;" they are competitive differentiators.
Jumpstart your day in a matter of seconds with quick snapshots of industry trends and leading perspectives delivered straight to you. Sign up for RISE here.
Tags: Data Management & Analytics, Digital Innovation, Technology
Let's Talk
Together, we can work to solve your business goals. Please provide your email address below and a representative will reach out to you soon.