Innovate

In48
Student Edition
Write the code.
Right the world.
August 27 - 29
Calling all student creators, designers, developers, and doers. If you believe that a string of code has the power to change the world, then this 48-hour hackathon hosted by financial technology leader FIS is for you! Sign up here to reserve your spot to help solve the financial inclusion challenges people face every day. And let's hack for a better world.
Register now
This year we hack for
financial inclusion
This year we hack
for financial
inclusion
What's financial inclusion?
Financial inequity is all around us. And it's growing. The unbalanced distribution of income, credit and opportunities among different groups is greater than ever. That means the need for innovative, financially inclusive solutions has never been more important.
That's where you come in. From helping remove barriers that prevent people from participating in the financial sector, to lowering banking costs, to increasing financial literacy, you have a chance to write the code. Right the world.
The Challenge
Your FIS InnovateIN48 challenge is to create a financially-inclusive digital solution that increases access to the financial ecosystem and contributes to the financial security and success of the underserved members of your community.
In other words, how would you help level the financial playing field through digital technology for people with disabilities, low-income communities, women, the LGBTQ+ and BIPOC communities, youth, seniors, rural community members, veterans, and others?
Here are a few thought starters:
How can we bridge the financial gap that underserved communities face?
How can we make mobile banking more accessible for people with visual or fine motor-skill disabilities?
How can we enable digital identity validation for the unhoused?
ABOUT INNOVATEIN48 EVENT
ABOUT
INNOVATEIN48
EVENT
This is a 48-hour hackathon that's a hybrid of virtual and in-person participation, with the University of Cincinnati (OH) campus offering onsite opportunities. It's open to any student actively enrolled in a college, anywhere in the country. Register as a team or register as an individual participant to be randomly assigned to a team by FIS. Once registered, you'll receive a welcome kit with more FIS InnovateIN48 details.
Registration Open: August 2
Event: August 27-29
What's in it for you?
What's in it
for you?
First and foremost, you can help right the world by developing financially inclusive digital innovations for those who need them most. You'll also have the chance to learn from your peers and industry experts in an exciting competition while presenting to top business leaders at FIS, Google, Microsoft, and national non-profits. Finally, there will also be prizes for the teams whose ideas rise to the top.
The Winning Team will gain entry into 1819's Venture Lab Program, a pre-accelerator for startups. The top three teams will also receive:
Priority interviews in the FIS University Program for full-time opportunities and internships
The chance to choose prizes like drones, laptops, headphones, VR headsets and more
What's the judging criteria?
What's the
judging criteria?
| | |
| --- | --- |
| New Technology: 30 Points | Did the solution use innovative, nascent, or emerging technologies? |
| Novel Solution: 30 Points | Did it demonstrate a creative approach to solving the financial inclusion challenges associated with the impacted community? |
| Wow Factor: 30 points | Did the innovative appeal of the solution have a wow or coolness factor? |
| GitHub Submission: 10 points | Did you submit your code and presentation to our public FIS InnovateIN48 Student GitHub repo prior to deadline? |
A special thanks to our partners
A special thanks
to our partners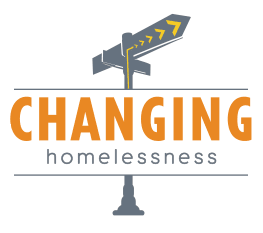 Meet last year's winning team
Meet last year's
winning team
The bar has been set high from last year's FIS InnovateIN48 student winning team, ZCF Innovations. Members Amara Cummins, Connor Wolfe, Jillian Nolte, and John Hoyt, rose to the challenge by creating an app that paired students with a mentor at a corporation based on mutual professional and personal interests. But they didn't stop there. The app removed implicit biases such as gender, name, class rank and major prior to their first meeting together. The solution was highly scalable and unique, and the quality of their presentation was top-notch.
© 2021 FIS. Advancing the way the world pays, banks, and invests™