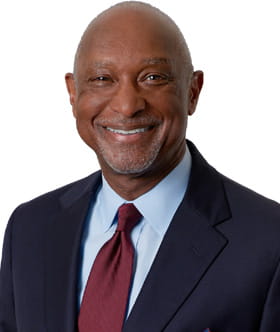 James B. Stallings, Jr.
Director
Since 2013, Mr. Stallings has been the Chief Executive Officer and Managing Partner of PS27 Ventures, LLC, a private investment fund focused on technology companies. He has been directly involved in starting dozens of new ventures in FinTech, HealthTech, and SaaS. From 2009 until his retirement in January 2013, Mr. Stallings served as General Manager of Global Markets in IBM's Systems and Technology Group. From 2002 to 2009 and from 1984 to 1996, Mr. Stallings served in a variety of roles at IBM Corporation, including General Manager, Enterprise Systems, IBM Systems and Technology Group. From 2000 to 2002, Mr. Stallings founded and ran E House, a consumer technology company. Mr. Stallings is currently a director of UGI Corporation and Cannae Holdings, Inc. He holds a Bachelor of Science degree from the U.S. Naval Academy and served as a Captain in the U.S. Marine Corps. Mr. Stallings serves as a Trustee of the Folded Flag Foundation which provides scholarships to descendants of fallen warriors in the U.S. Military.
Let's Talk
Together, we can work to solve your business goals. Please provide your email address below and a representative will reach out to you soon.